About Us
First Class Driving School & Handicap Division inc. is family-owned and operated In the BRONX Since our company opened in 1987 and in JAMAICA NY. Since 2014 we've treated every customer like they were a part of our family. Other companies may offer driving lessons in Jamaica but our services are the best, and come with a personal touch in behind the wheel training / Driving Lessons
The Greatest assets of our school are our instructors. They are courteous, friendly professionals with a great deal of patience and empathy towards our handicapped students. Our instructors know how to make an enjoyable , pleasurable experience. Most people know that " First Class Driving School " is one of the most professional driving schools in the Bronx and in New York City , specializing in teaching handicap people in the past 27 years.
Why Choose Us
Safety Driving
Following Rules & Regulations
Standard vehicles
Traffic Rules
Special classes
Experience Instructors
We'll help you find your way.
Committed to helping our customers achieve their dreams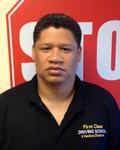 Ghufri Rojas
Branch Manager Jamaica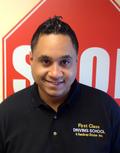 Melvin Hernandez
General Manager Bronx